WPF
Information
Full Name
Wizard Penguin Foundation
Founded
2017-05-03
Rank
Unknown
Government
Size
Small
Famed For
Unkown
Wizard Penguin Foundation
The WPF is a Club Penguin army, which has been originally founded by a CPR user named CyborgSFM (A.K.A Cyborg Unleashed), CyborgSFM was inspired to create this army after seeing all of the armies in club penguin rewritten which have been causing havoc. (EG: Tubas)
Joining
Joining is fairly simple, to join just wear one of the uniforms, or you can go to the official WPF website and fill out the form/document. You could also join the official discord.
Uniform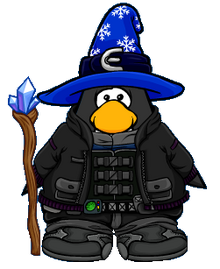 The first uniform (The Original Uniform) consists of:
Blizzard Wizard Hat
Crystal Staff (Mandatory)
Tactical Gear
Delta Sneaks
The secondary uniform a.k.a the casual wizard-goer because that's apparently a term consists of:
Blizzard Wizard Hat
Blizzard Wizard Robe
The third uniform a.k.a the stealth wizard uniform consists of:
Blizzard Wizard Hat
Black Tie
Delta Sneaks
Sunglasses
Also Check
Website: https://wizardpenguinfoundation.wordpress.com/
Discord: https://discord.gg/ApMSbwW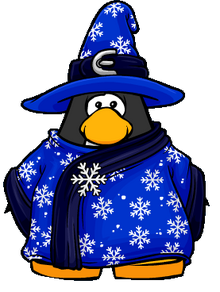 Ad blocker interference detected!
Wikia is a free-to-use site that makes money from advertising. We have a modified experience for viewers using ad blockers

Wikia is not accessible if you've made further modifications. Remove the custom ad blocker rule(s) and the page will load as expected.