Welcome to Image Cup
Sponsered by: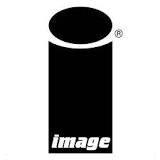 Description
Where: Wiki
How much: 16 Armies
Needed: Army Name, Base, Maker, Why Added, Army Initial, Seed (Admins Only)
Sport: Snowball Fighting
Signup Sheet (OPEN)
Seed 1: Water Ninjas
Seed 2:
Seed 3: Mcdonalds Army
Seed 4:
Seed 5:
Seed 6:
Seed 7:
Seed 8: Team MacGuy
Seed 9:
Seed 10:
Seed 11:
Seed 12:
Seed 13:
Seed 14:
Seed 15:
Seed 16:
Matchups
First Round
Conference 1
Water Ninjas vs Team MacGuy
Seed 2 vs Seed 7
Mcdonalds Army vs Seed 6
Seed 4 vs Seed 5
Conference 2
Seed 9 vs Seed 16
Seed 10 vs Seed 15
Seed 11 vs Seed 14
Seed 12 vs Seed 13
Rosters
C-Center
LWS- Left Wing Shooter
RWS- Right Wing Shooter
FB- Front Base
BB- Back Base
PNF- Point Forward
PWF- Power Foward
CB- Cannon Blaster
LWE- Left Wide End
RWE- Right Wide End
Water Ninjas
Captains
Captain: C: 1: Jayden "Jai" Sparkles
Vice Captain: RWS: 16: Josh Kormen
Starters
FB: 8: Carl Zibakowlski
PWF: 2: Josh Houston
LWS: 28: Carlos Pitrust
BB: 60: Jon Carmen
PNF: 18: Matthew Ford
CB: 3: Chris McLean
LWE: 5: John Hawk
RWE: 9: Mike Antonio
Ad blocker interference detected!
Wikia is a free-to-use site that makes money from advertising. We have a modified experience for viewers using ad blockers

Wikia is not accessible if you've made further modifications. Remove the custom ad blocker rule(s) and the page will load as expected.