Welcome to the Club Penguin Army Wiki! The only wiki out there all about the CP army world! We feature articles about fanon and real things. We give you all the information we can about numerous armies, and army websites. We hope you enjoy reading our articles! If you want to join just make a account here, and start editing. We hope you'll have a good time here.
Rules
Be sure to read, and obey our rules at: Club Penguin Army Wiki:Rules.
Create a Article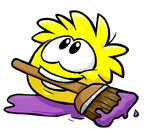 Type in a article name below, and create an article!
Forums/Chat
Visit our Forums to talk about different topics with other users. You can also use our chat box to talk with other users, but faster!
History
You can read all of our history here: Club Penguin Army Wiki:History. Do not make the article if you're a new user here!
Support Us!
You can support us by adding our banner to your website! You can find our banners at: Club Penguin Army Wiki:Support Us.